Ordering is simple:

Click Order Now

Enter your location and desired delivery date & time

Select a restaurant you would like and build your order

Login to your account or create a new customer account (this will save your address(es) for future use)

Continue to Checkout

Arrange payment

Now, don't worry any more about your order. We'll take over from here.
First, we work with only the best restaurants and caterers in the business. They are top notch and deliver not only a quality product, but the very best in customer care.

We submit the order to the restaurant via fax, or e-mail, or both depending on the restaurant's preference.

Once it has been submitted, we get confirmation back from the restaurant that they have received the order and have it on their calendar (typically that is within 2 hours of submitting the order). We send you the "confirmation" email.

On the day of your event/meeting (or the day before if it is a breakfast meeting) we call the restaurant to "re-confirm" your order.

And finally, we give you a final courtesy call just to let you know that all is well with your order and it is on schedule to arrive at the time you specified.

See, you have nothing to worry about. But, call us at 678.622.3829 if you have any questions!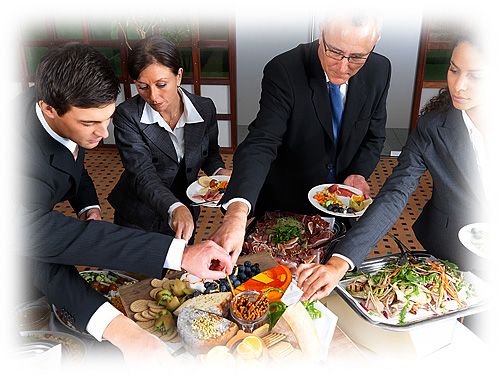 At this point, your order is maintained and monitored by our customer care team. We "walk" your order through a five-point confirmation process that will put your mind at ease. You can even "check on" your order, by logging into "My Account" and seeing your order's latest status.